In medicine, a consultant is the one who has surpassed several years of studies and experiences after specializing in a particular field. They consult patients according to their knowledge and experience, and people highly demand them. So, what are management and legal consulting?
REASONS WHY COMPANIES CHOOSE TO BE CONSULTED EXTERNALLY
Consulting is a profession that is highly demanded by companies of whatever size. It is one of the highest-paid corporate jobs that most business graduates hope made. Every company out there struggles at least once in its lifetime. Reasons may not be entirely clear to them as to why profits are not surging, costs are increasing, or management is chaotic.
Most of these companies start by analyzing the issues themselves; however, they're too boxed in or narrowed by the vision, policies, objective, or lack of creativity of the company. Most of the time, issues cannot be solved internally. So, their next step is choosing whether to hire an in-house consultant, which most of the time is not the most effective choice or to retain the services of an external consultant or consulting firm. 
THE MAJOR FACTOR OF CHOOSING THE TYPE OF CONSULTING: COST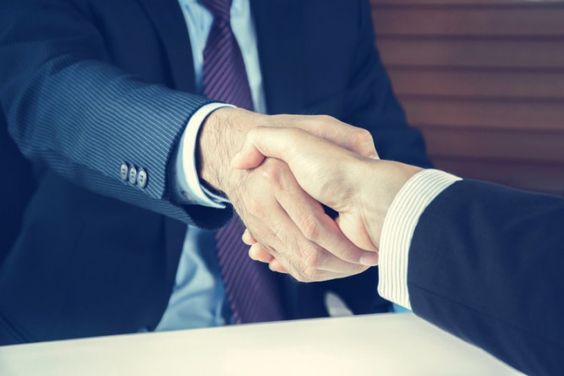 The significant factor to play here is the cost of such a service and its value, in-house full time or externally project-based/retainer. An in-house consultant is one with 5+ years of experience in consulting at the company's respective industry; hence their compensation+benefits would go anywhere between $100,000 to $250,000 per year, give or take and depending on qualifications and record.
An independent consultant contracts anywhere from $150-$600 per hour for the duration of the project, depending on their value proposition and track record. An external consulting firm, given the complexity, requirements, speed, and industry associated, would charge anywhere from $4,000-$20,000 per day, besides the free equity, for a 12-24 weeks project, also depending on the quality of consulting firm hired. If your issues require one additional working day of analysis, or you lost the fixed fee paid in advance because the consulting firm did not deliver effectively given you. They are levelling on a contract of obligations, that will make you reconsider investing in the junk-stocks for a quick win or lose to make up for the time and cost wasted.
Honestly, If I were the one paying a six-figure for a 3-months work to be recommended to fire my accounts manager, I'd demand a new case law for overcharging and underdelivering after mutual understanding and agreement in the subject of human rights.
THE GLOBALIZATION AND ECONOMIC INTEGRATION RENDERING CONSULTING FIRMS OBSOLETE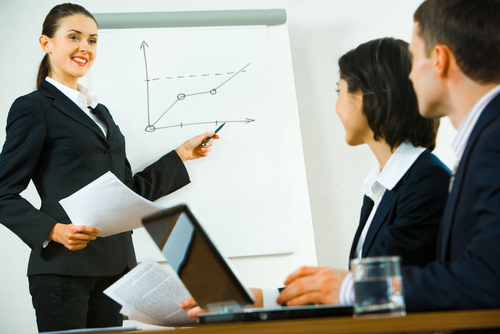 These consulting firms who overcharge, from the perspective of companies of all sizes, based on their brand, have other things that require their attention. The world is increasingly integrated, where consumers are buying items on their smartphones from China delivered to Brazil in a few days. This integration is highly relevant to companies that assume local or domestic applications.
According to statistics on companies trading locally, more than 90% import and export products between countries. Globalization pushes local companies who are facing rising issues always to need direction, assistance, and what basically to do next, especially in times of changing legislations. Most of the abovementioned consulting firms hire and retain talents who are knowledgable locally, overseeing the importance of assimilating to the globalized world. Right, most of them have offices in most cities worldwide, but local companies do not, or can not, reach out for assistance from their overseas offices if they are based locally and with no people on the other side.
Nevertheless, a large portion of these local companies trades with their partners in cities that may not have a branch of this consulting firm. These firms, if reached out to, will commit to being able to solve this international issue, even if they do not possess partners on the other side.
If agreeing to this, the consultation may, therefore, require additional days (each day counts), lack diversity, extra travel and accommodation costs, and not-very exquisite results. If all small companies face issues locally and internationally, are they all able to post such billings per issue that rises now and then? If all kinds of consulting firms charge five to six figures per project, would they be willing to charge companies the same cost for multiple problems? Or will it be the retainer that drives companies to the ground? If all firms were able to receive out-of-the-box quality-consulting services for every issue arising, most would not be struggling or going bankrupt.
THE EVER-CHANGING ENVIRONMENT'S "SURVIVAL OF THE FITTEST" WITHIN COMPETITIONS
SMEs, even large ones, when retaining the services of a consulting firm, prioritize their issues for the "one." If this project does not wield the expected outcomes, especially in times of liquidation or low on cash, companies' chance of survival plunge. In this scenario, only money-rich entities with splurging ability can survive the competition and worldwide events.
In the latest incident of COVID-19, many companies from different sales-point sectors have filed for bankruptcy. If consulting costs were not so high, many of them would have sought recommendations. This matter has also burdened governments who are trying to inject stimulus packages into the commercial sectors and struggling individuals to keep the circulation of money afloat and life normal. What relation do consulting firms have with COVID-19 you ask? They both correlate with increased costs in dire times. If the B2B sector does not adapt to the changes proactively, results may be catastrophic.
THE CONSULTANTS' STRUGGLE WITH CONSULTING ENVIRONMENTS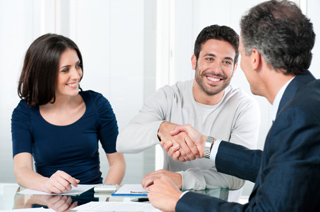 From the consultant's point of view, other issues come to light. Management and legal consulting firms usually pressure their consultants to deliver a high amount of work in short periods, which urges these consultants to work overtime, overnight, and from home.
According to my qualitative study on consultants who quit their consulting jobs after less than three years, they all have one thing in common, "We cannot take it anymore." From group clashes to high pressure and daily stress, they presented that if they put this amount of effort into themselves and their entrepreneurial work, they would be happier. Given they have good knowledge of strategy, whether management or legal consultation, entities highly demand their services.
Most of them wish they have the power to work as freelance consultants, but they do not adequately possess the "brand" that would attract and retain clients. Looking at individuals who are qualified but do no have the opportunity to work for a consulting firm, due to social, political, environmental, or unavailability of nearby consulting firms reasons, they need to utilize their potential.
SOLUTION TO THE PROBLEMS OF ONE OF THE WORLD'S MOST IMPORTANT SECTORS: CONSULTING 2.0
All these factors may require a certain transformation to the industry, Consulting 2.0. This revolution can be made with artificially intelligent and smart technology. To the companies, this can reduce the costs of consulting significantly, increase the diversity of talent consultants, avail consultations through fingertips, maintain top-notch solutions, acquire multiple recommendations from those talent consultants, and empower a robust post-evaluation nature.
To the consultants, this should provide an opportunity to all kinds of qualified individuals around the world. Strengthening the work from home nature with ultimate flexibility, be an independent consulting entity, work with different consultants from all walks of life, consult all kinds of companies and learn with time, adapt to all sorts of worldly events without being hit or poorly struck, and get paid based on proactivity rather than fixability. Transforming media applications to an all-new Professional essence is needed, especially in times like COVID-19, where many companies plunged economically, and qualified people lost their jobs. We need to maintain stability in every kind of event or scenario.
Latest posts by Hassan Al-Shama
(see all)